Arhiva categoriei 'Design Grafic'.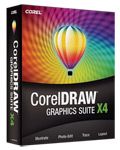 Pe data de 1 iunie 2010 s-a declansat un bug in aplicatia de grafica CorelDraw care se pare ca impiedica deschiderea programului, aparand urmatorul mesaj: "Product Installation Unsuccessful Please Reinstall Error 24". Nu incercati sa dezinstalati aplicatia sau sa o reinstalati pentru ca nu veti reusi sa rezolvati problema (am incercat eu 🙂 ). Se pare ca problema apare doar la versiunile Corel x3 si x4.

O rezolvare partiala a acestei probleme este setarea datei calculatorului cu o luna in urma (mai 2010). O alta varianta mai eleganta in "joaca cu timpul" ar fi folosirea programului freeware: Run As Date care va permite rularea unei aplicatii la o anumita data setata in prealabil.

Cele de mai sus s-au dovedit a fi cele mai rapide solutii de pornire a aplicatiei inainte de sosirea "fix-ului" insa acesta functioneaza numai pentru Corel X4 (cei care folosesc Corel X3 ar fi bine sa foloseasca inca variantele de mai sus).
Rezolvarea definitiva a problemei (pentru Corel X4) se face prin inlocuirea fisierului "DR14.dta" situat in: "C:\Documents and Settings\All Users\Application Data\Corel\CorelDRAW Graphics Suite X4".
Descarcati fisierul ce contine fix-ul: DR14.zip;
Extrageti continutul arhivei: fisierul DR14.dta si dati COPY;
Deschideti Windows Explorer si din meniul Tools>Folder Options>View si aici

bifati

: Show hidden files and folders si

debifati

: Hide protected operating system files;
Acum tot din Windows Explorer deschideti urmatoarea cale:

Pentru WinXP: "C:\Documents and Settings\All Users\Application Data\Corel\CorelDRAW Graphics Suite X4";
Pentru Win Vista sau 7: "C:\Users\All Users\Corel\CorelDRAW Graphics Suite X4";

Redenumiti fisierul din locatia deschisa (e mai bine decat sa-l stergeti) si dati PASTE la fix-ul dezarhivat. GATA… acum incercati sa deschideti aplicatia.

Da, ati citit bine, se pot crea lucruri de calitate si cu un program free (pentru uz non-comercial bineinteles).
Solutia se numeste Creative Docs .NET si are functii asemanatoare cu programele grafice Adobe Illustrator sau CorelDRAW – programele de top (si ca $$$ dar si ca productivitate) din industria publicitara si nu numai.
Softul este realizat si furnizat de Daniel Roux, programator la compania elvetiana Epsitec SA.
Citeste articolul in intregime »